Venue Rental & Catering
Birthday Parties * Please note that due to staff challenges and our shorter business season in 2021 we are unable to offer birthday party packages for this year only. We apologize for any inconvenience.
Birthday Parties are available on most weekends May 7 – August 31, 2018. Call 340-3511 in advance to reserve your date before completing the booking form.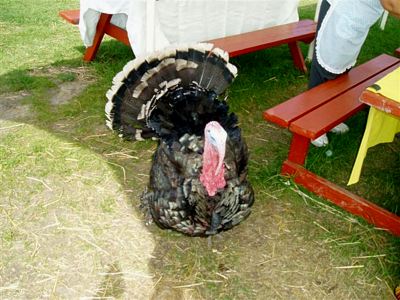 Basic Package: 2 hours. The basic package includes Pioneer games, a Pioneer craft, use of our building for the birthday party, and a barrel train ride around Sunnybrook Farm. Cost is $7.00 per child.
Pioneer Package: 2.5 hours. This package includes the basic package, plus two activities of making delicious bannock on our antique wood stove and making butter from cream. Cost is $10.00 per child.
You can also hold your wedding ceremony and reception, family gathering or social function on our site seven days a week... ask us how!

Click here for our Birthday Party Booking Form!
For more information:
Phone: 403 340-3511 Monday to Friday 9 a.m. - 5 p.m.
E-mail: sbfs@shaw.ca