Volunteer to become a part of history...
Sunnybrook Farm Museum
Many of the friendly people you'll meet during a visit to Sunnybrook Farm Museum are volunteers. They play an important role in bringing the Farm to life. Consider sharing your time, experience and skills in this unique historical setting. Apply to become a member of our dedicated team of volunteers.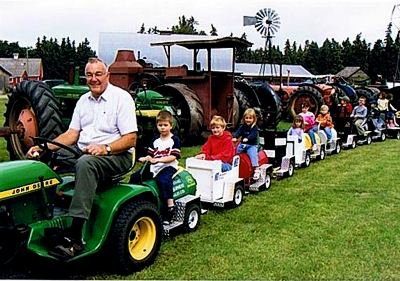 As a volunteer at Sunnybrook Farm Museum
Meet new people and connect with fellow volunteers
Enjoy diverse opportunities and flexible scheduling
Be encouraged to develop leadership, teamwork, communication and life skills
Gain valuable customer service experience
Receive orientation and training
Enhance your resume
Learn more about City programs and services while contributing to your community
Be recognized for your participation
Have fun!
For more information:
Phone: (403) 340-3511 Monday to Friday 9:00 a.m. - 5:00 p.m.
E-mail: sbfs@shaw.ca
The Friends of Sunnybrook Farm Society - Board of Directors
Executive:
President: Jack Swainson
Vice President: Bill Hanrahan
Past-President: Terry McBride
Treasurer: Gerry Winia
Secretary: Jack Hoar
Members at Large:
Nancy Bergstrom
George Campbell
Jean Johnson
Irene Sisson Thomas
Tom Towers
Doug Wright